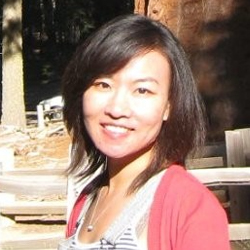 MONROVIA, CA – July 27, 2018 -- AcuraStem, a fast-growing and innovative biotech company, announces the addition of Monica Zhou, Ph.D. to their team as Principal Scientist. Zhou is in charge of industrializing the expansion of AcuraStem's groundbreaking iNeuroRx® platform and its multiple applications, ensuring their accuracy and efficiency. "As AcuraStem continues to grow, it is vital to have top scientists like Dr. Zhou on our team," says AcuraStem CEO Sam Alworth. "Her energy and enthusiasm for creating a scalable and robust architecture for our iNeuroRx® platform is a perfect match for us. Her expertise in the field of stem cell research and developing automated systems while with the New York Stem Cell Foundation is invaluable to our mission."
After earning her Ph.D. at the University of Hong Kong, Dr. Zhou completed her postdoctoral research at the Scripps Research Institute, Gladstone Institutes/UCSF where she developed protocols for deriving iPSCs with the supplements of chemicals and recombinant proteins. Zhou also worked at the New York Stem Cell Foundation for over five years and served as a Senior Staff Scientist from 2016-2017. During her time with the NYSCF she worked to develop high throughput automated systems for deriving new stem cell lines and differentiated cells to study human diseases.
Zhou's six years experience working as a team leader applying cellular reprogramming and differentiation technologies to advance the understanding of human diseases is a natural addition for AcuraStem as the company uncompromisingly pursues patient-based drug discovery for neurodegenerative diseases. In her own words, Zhou simply says, "I am a passionate scientist motivated to make a difference, and the work we're doing at AcuraStem will surely make a difference."
---

AcuraStem is a fast-growing biotech company that was formed in 2016 to create an innovative precision medicine platform, iNeuroRX®, which leverages patient stem cells and advanced machine learning technology to discover drugs for neurodegenerative diseases. The platform has revealed a novel ALS target from Dr. Justin Ichida's lab at USC. AcuraStem is led by an exceptional team of PhDs, professors, tech entrepreneurs, and successful drug company veterans employing the latest scientific breakthroughs to first address one of the most challenging, but tractable diseases, amyotrophic lateral sclerosis (ALS).
Contact:
Erin Morris Huttlinger
Public Information Officer
ehuttlinger@acurastem.com
615.419.9988
Kissy Black
Director of Communications
kblack@acurastem.com
615.310.1894