Our Company
Collaborators with synergistic skills in disease modeling, AI, bioinformatics, and drug discovery, AcuraStem's co-founders discovered PIKFYVE as a therapeutic target for ALS and FTD in a project led by co-founder Dr. Justin Ichida and published in Nature Medicine in 2018. The company has since established the iNeuroRx® technology platform, built out its team incorporating world-class antisense oligonucleotide (ASO) expertise, and established a growing pipeline of treatments.
Our Mission
We are a purpose-driven company on a mission to get our promising treatments into patients' hands as quickly as possible.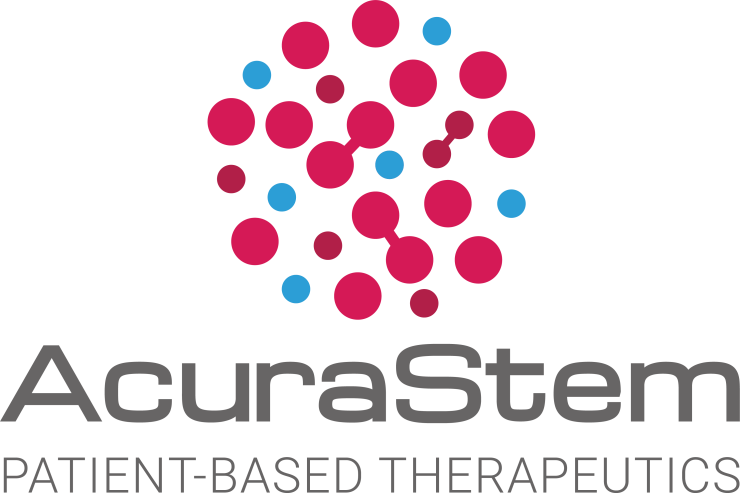 Our Values
BE RELENTLESS

We work hard every day to match the intensity of these devastating neurodegenerative disorders so that we can deliver promising treatments to patients.

BE RESPONSIVE

We are led by data and science. We never hesitate to make difficult program choices in order to advance those most likely to benefit patients.

BE APPRECIATIVE

Our success depends on the day-to-day excellence of our team. We believe in rewarding our team members and empowering them in their daily roles and the entirety of their careers.
Who We Are
AcuraStem is an LA-based biotechnology company employing cutting-edge technology in its efforts to find effective treatments for neurodegenerative diseases. AcuraStem's team of scientists, professors, tech entrepreneurs, and successful drug company veterans are employing the latest scientific breakthroughs to address the most challenging, but we believe tractable, health problems of our time, including amyotrophic lateral sclerosis, frontotemporal dementia and other neurodegenerative indications.
Careers
If you are passionate about harnessing great technology to make an impact against neurodegenerative disease, we welcome you to place your resume on file. When you join the AcuraStem team, you become part of something big.
---
Research Associate II
The research associate is expected to work in close cooperation with AcuraStem scientists. The incumbent candidate should have experience with mammalian cell culture. The research associate will follow detailed protocols in excruciating detail but also can propose improvements and changes when necessary.
---
Part-Time Office Assistant
As the Office Assistant, you will collaborate closely with our operations team, dedicating 2-4 hours per day within the window of 10 to 4 PM, Monday through Friday. Your role will be pivotal in maintaining efficient office operations, focusing on inventory management, including ordering, shipping, and receiving tasks.
Partnerships
At AcuraStem, we understand that innovation doesn't flourish in a vacuum and believe that collaborations are often the key to achieving life-altering breakthroughs. We actively engage with collaborators who are uniquely positioned to advance our mission.