MONROVIA, Calif., March 20, 2023 — Fierce Biotech featured AcuraStem's pioneering work with PIKFYVE suppressing antisense oligonucleotides (ASOs) in a recent article highlighting promising developments in treating both genetic and sporadic forms of ALS. The article discusses two recent collaborations between the AcuraStem team Dr. Justin Ichida's lab at USC that have validated two treatment approaches with potential to transform the disease course for a larger patient population beyond those with known genetic causes of ALS.
Read the article here: https://www.fiercebiotech.com/research/two-drug-targets-offer-potential-treating-both-genetic-and-sporadic-als
While there have been significant advances in the development of therapies for genetic forms of ALS, there is a significant lack of promising disease-modifying treatments for sporadic ALS. Sporadic ALS represents the vast majority of cases, affecting those patients without an identified genetic cause. "AcuraStem recognizes this unmet need and is dedicated to addressing this issue by advancing these two promising programs towards the clinic," said AcuraStem CEO Sam Alworth, M.S., MBA.
The PIKFYVE program focuses on the development of PIKFYVE suppressing ASOs, which have shown promising results in treating both genetic and sporadic forms of ALS. Suppression of PIKFYVE with an ASO therapeutic prevents neurodegeneration by activating multivesicular body exocytosis to secrete toxic protein aggregates and restore healthy neuronal function, potentially slowing disease progression and improving the quality of life for affected individuals.
The SYF2 program focuses on developing ASOs targeting the SYF2 pathway, a pre-mRNA splicing factor in the NineTeen Complex. This complex regulates splicing, a process disrupted when nuclear TDP-43 levels decrease in diseases like ALS, FTD, and Alzheimer's. Around 97% of ALS cases, 45% of FTD cases and 57% of Alzheimer's cases have TDP-43 pathology. By lowering SYF2 levels and removing toxic aggregates, TDP-43 pathology is reversed, and its function improves in patient models on AcuraStem's iNeuroRx® platform and TDP-43 mouse models. Notably, SYF2 suppression reduces TDP-43 aggregation, possibly by increasing cytoplasmic RNA levels. This novel therapeutic approach could potentially treat sporadic ALS and other TDP-43 proteinopathies.
AcuraStem is actively working on advancing these two programs towards the clinic with the ultimate goal of bringing these promising therapies to patients.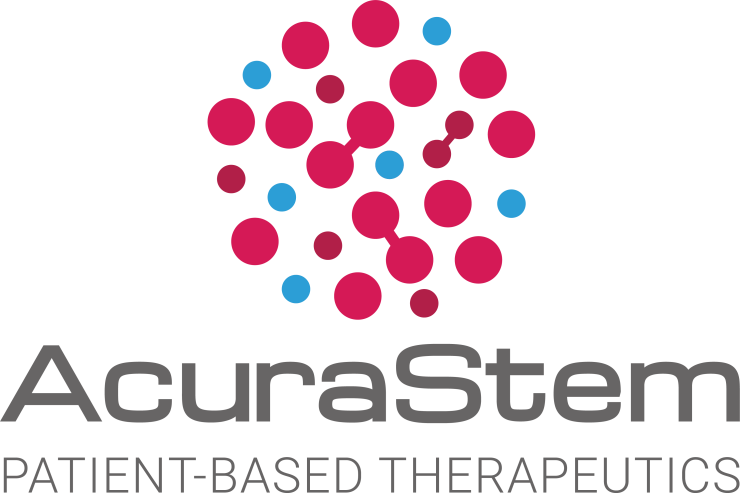 About AcuraStem

AcuraStem is a near-to-clinic, patient-based, biotechnology company pioneering how treatments are developed for neurodegenerative diseases — including sporadic ALS and FTD — and incorporating world-class ASO expertise using our proprietary, best-in-class, disease-modeling platform, iNeuroRx®, the gold standard for discovering novel, effective and broadly-acting treatments.
Contact:
Kissy Black
Director of Communications, AcuraStem
kblack@acurastem.com
615.310.1894