Neurodegenerative Disease Areas
ALS (Amyotrophic Lateral Sclerosis)
Amyotrophic lateral sclerosis (ALS) is a devastating and fatal neurodegenerative disorder. Roughly fifteen people are diagnosed with ALS every day in the U.S., and the average age at diagnosis is fifty­-five. ALS selectively targets motor neurons, resulting in progressive paralysis and death within three to five years. The causes of ALS are heterogeneous, and there is no cure. Cognitive impairments are also observed in ALS patients, often showing a clinical manifestation reminiscent of Frontotemporal dementia (FTD).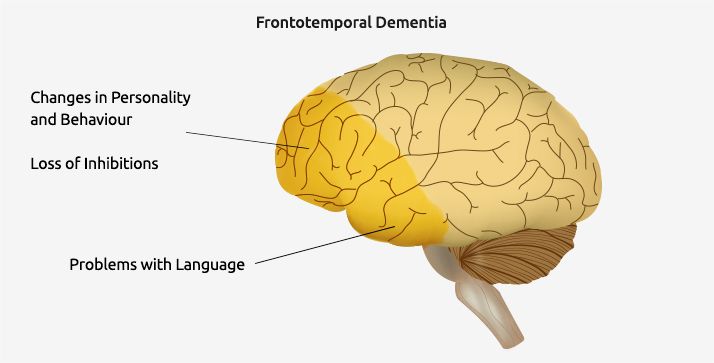 FTD (Frontotemporal Dementia)
FTD is a clinically and pathologically heterogeneous familial and sporadic neurodegenerative disorder, usually manifesting, at its outset, as focal disintegration of temperament, judgment, and speech. This degeneration results in cognitive deficits that commonly manifest as changes in personality and behavior and language alterations. FTD disorders progress rapidly as compared to Alzheimer's Disease (AD) and occur earlier in life. FTD is the most common dementia in those under 60 years of age. Currently, there are no treatments to stop or reverse FTD, and prescribing physicians are limited to medications developed for other diseases, relying on data from small case studies and professional judgment. FTD patients can also develop motor neuron disease, including ALS. FTD and ALS are now considered to be part of a single clinical spectrum: Subsets of both conditions are characterized by protein inclusions that, when mutated, can also result in disease.
Burden of Care
Any cure or improvement of patient outcomes in ALS/FTD would be a huge boon to patients and their families. The burden of ALS on patients and caregivers is sobering. Typically, 5­-10 healthcare professionals become involved in comprehensive management. Cost estimates for terminal care requiring ventilation are quoted at US $160K/year for in-­home treatment and US$430K/year for institution-based treatment. Those afflicted with FTD face a greater level of impairment than those suffering from other dementias, and as a result, caregivers most often experience a greater psychological burden. Because FTD is a relatively young-­onset disease, it also places great economic burden on families, as an FTD patient is often unable to continue working, and their partner may experience lost income when required to act as the primary caregiver. It has been estimated that the yearly cost of caregiving for an Alzheimer's dementia patient is about $41,000­-$51,000 in the United States. The total monetary cost of Alzheimer's dementia to the United States in 2010 was estimated to be between $157 and $215 billion. FTD, Alzheimer's disease, and other dementias are quickly becoming a public health crisis, with over 35 million people affected globally in 2010. If no therapeutic interventions are developed, this number is expected to double every 20 years.
What is
iNeuroRx™

PLATFORM?

AcuraStem has developed a breakthrough precision medicine platform called iNeuroRx™, which leverages patient stem cells and advanced machine learning technology to discover drugs for neurodegenerative diseases. AcuraStem has utilized this platform to identify innovative ALS targets and has generated a preclinical lead candidate (AS-1) that they are advancing to the clinic.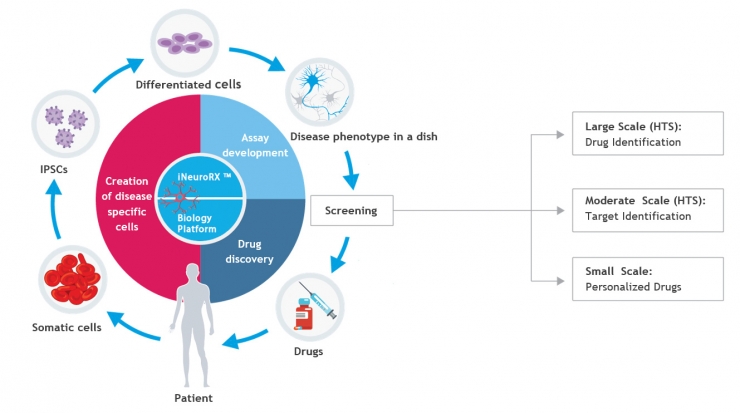 PATIENT-BASED DRUG DISCOVERY PIPELINE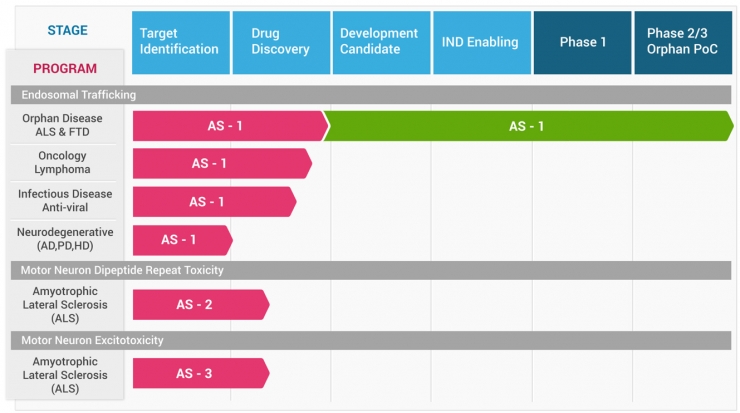 Addressing the Problem
Although there is a high burden associated with nervous system disorders, development of new therapeutics remains stagnant with relatively low FDA approval rates (8.4%) as compared to other therapeutic areas. In particular, amyotrophic lateral sclerosis (ALS) and frontotemporal dementia (FTD) drugs have an approval rate less than 1%. This is because these programs rely heavily on immortalized cell lines and animal models in pre-clinical development, and therefore do not identify the right targets, optimize drugs on relevant human tissues, or select responsive patients for clinical trials.
Identify the right targets
Optimize drugs on relevant human tissues
Select responsive patients for clinical trials
PatIENT stories
Be inspired by the stories of individuals and families living with ALS and stay tuned for more about AcuraStem's story and innovative research team.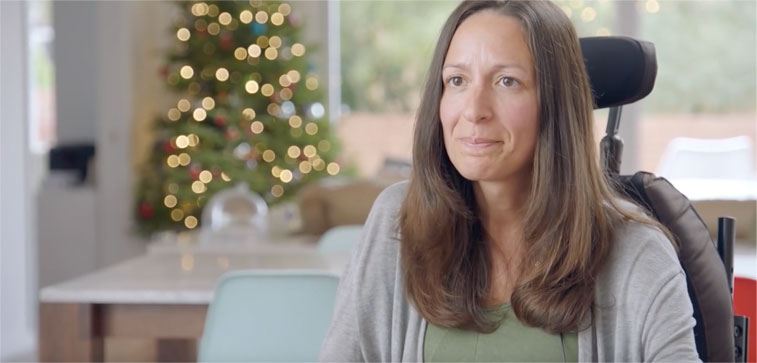 A Life Story Foundation - Sarah Coglianese
See how courageous wife and young mother Sarah Coglianese faces the daily struggles of Amyotrophic Lateral Sclerosis (ALS). She believes that ALS is not an incurable disease, but that breakthroughs in research and new, effective treatment options are sorely needed. Watch her story and be inspired.
Acurastem'S Patient RegistRY
Welcome to our patient registry. Register with us here and join us on this journey to learn more through the experiences of our brave patients and the AcuraStem research team. We'll share clinical trial information and other pertinent updates. All of your information is kept confidential — see our privacy policy for more information.